Simcenter Amesim is a tool containing multi-physical libraries designed for fast application in industrial applications. It is an open environment that is easily integrated into business processes.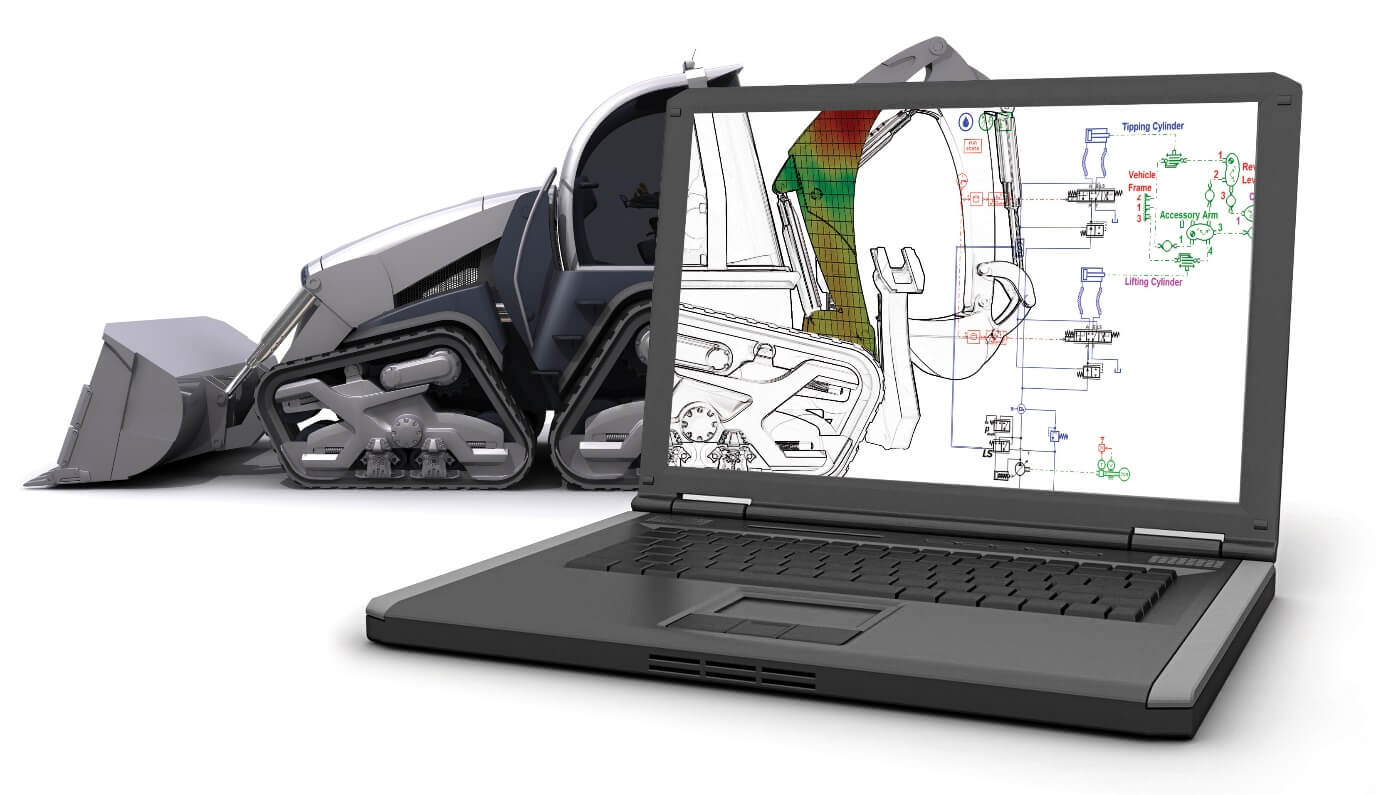 System simulations created by Simcenter Amesim are easy to connect with CAE (Computer-aided engineering), CAD (Computer-aided design), control software, connect with FMI (Functional Mock-Up Interface), Modelica, and connect with other Simcenter products , Teamcenter, or Excel.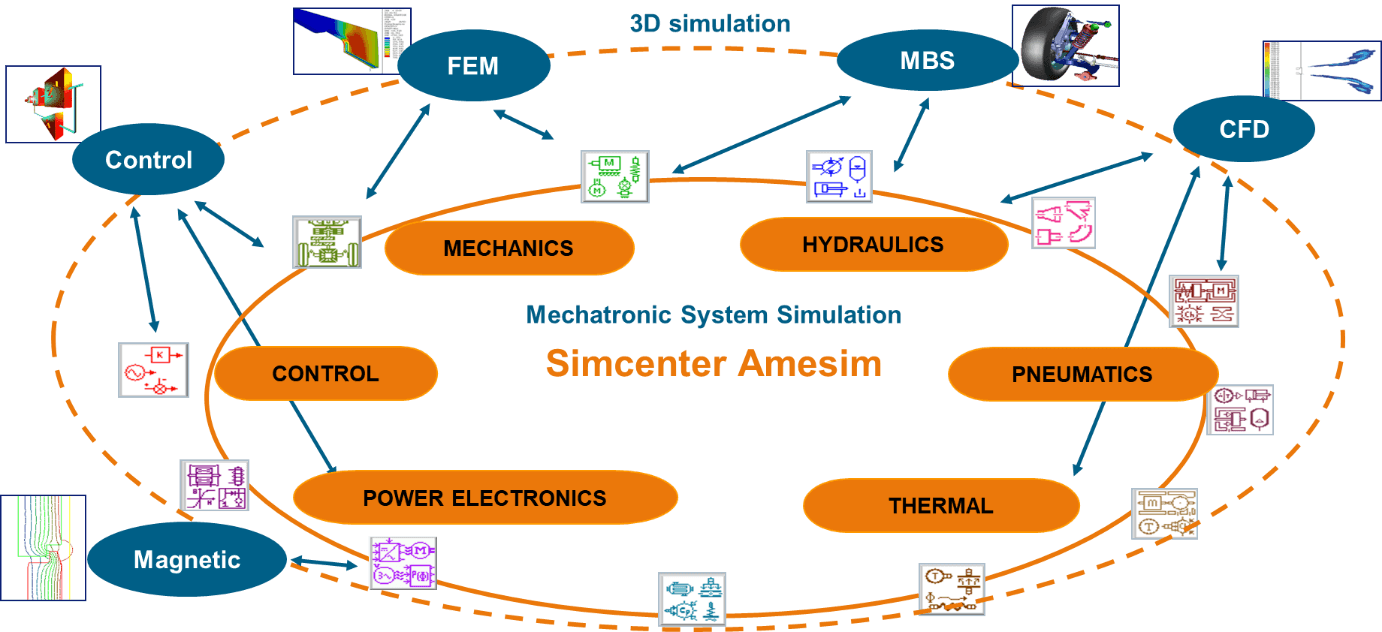 Why Simcenter Amesim?
Electrical system simulations
Simcenter Amesim allows simulating the behavior of the entire electrical system of conventional vehicles and practically assessing the impact of individual subsystems on the overall performance of electric and hybrid vehicles.
System flow simulations
Complex component libraries allow easy modeling of fluid systems from functional to highly detailed models. Linking to other libraries and accurately modeling the physical behavior of models allows the creation of large-scale fluid systems and their integration with system controls and other dependent systems in one environment.
Mechanical system simulations
Accurate modeling of kinematic and dynamic behavior (from 1D to 3D applications) using mechanical models is used to quickly analyze a large number of influences on the behavior of the whole system. The analysis of the system can include both solid and elastic bodies and observe influences such as elastic collisions, dry and viscous friction, gearbox, pinion, rope and pulley behavior. Proven cam models calin then be used to compare the performance of different hydromechanical systems.
System simulations of drives
Electrification of propulsion systems in the automotive industry, repeatability of launches in the space industry or the use of alternative fuels (LNG) in the shipbuilding industry are technologies that Simcenter Amesim supports and develops. The aim of system simulations is to design and assess the impact of drives on various metrics, such as on-board power generation or pollutant emissions.
System simulations of thermal management
Simcenter Amesim helps maximize thermal performance, such as klimakomfrot in cars, airplanes or rooms, while optimizing the energy efficiency of the system. Interactions with the environment can be included in the simulations, and studies of the effects on power and energy consumption can be performed, and the energy flows throughout the system can be visualized.
Integration of whole systems
The versatility in physical modeling combined with the unique features of Simcenter Amesim software enables the creation of an efficient design process for cars, airplanes, construction machines, ships or any other industrial application. The goal of using Simcenter Amesim is to quickly solve engineering problems with available user data - from components to entire systems.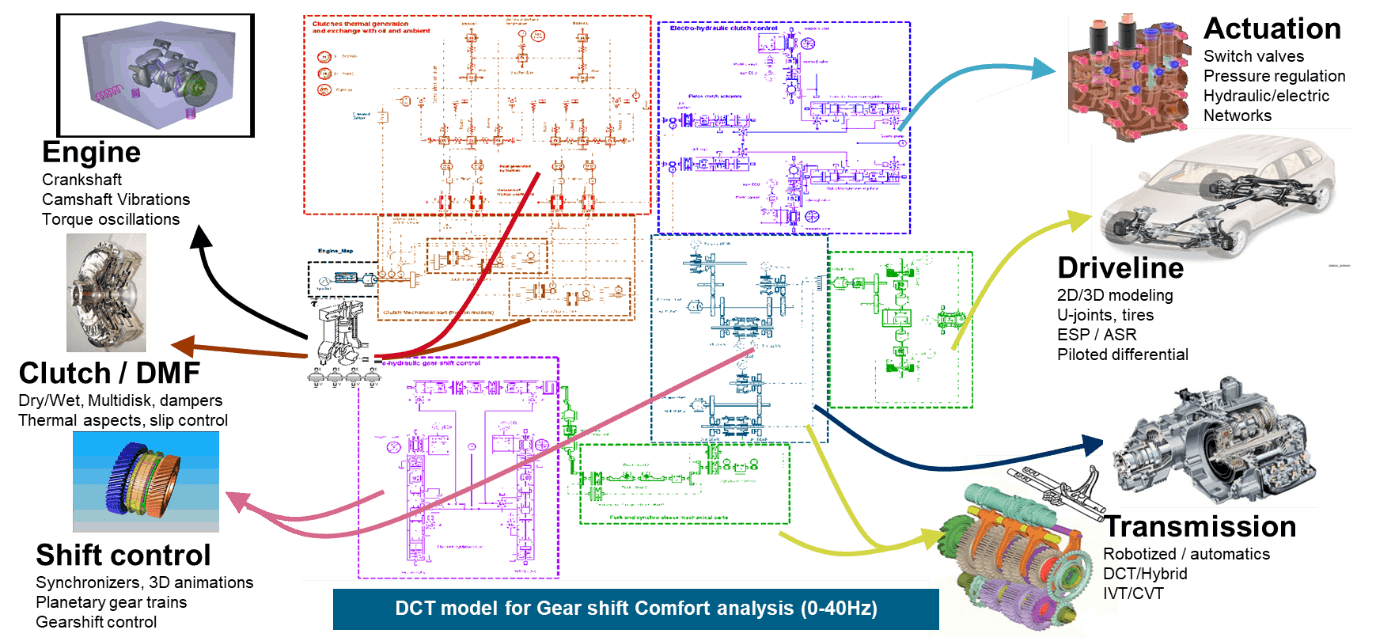 More about Simcenter Amesim: Simcenter Amesim

What projects did TechSim solve with Simcenter Amesim?