MindSphere® is an industrial IoT solution from Siemens that allows you to connect machines, products, plants and systems of all kinds. In this way, you can get a complete overview of the condition and performance of machines / products / systems in real time and prevent unplanned downtime.
 

With MindSphere, you can complete a digital twin enterprise and permanently link the physical part of the factories to their digital copy. This connection allows for an open exchange of information that brings you benefits throughout the production cycle - from product design, production planning and engineering to commissioning, operation, service and modernization of systems and plants.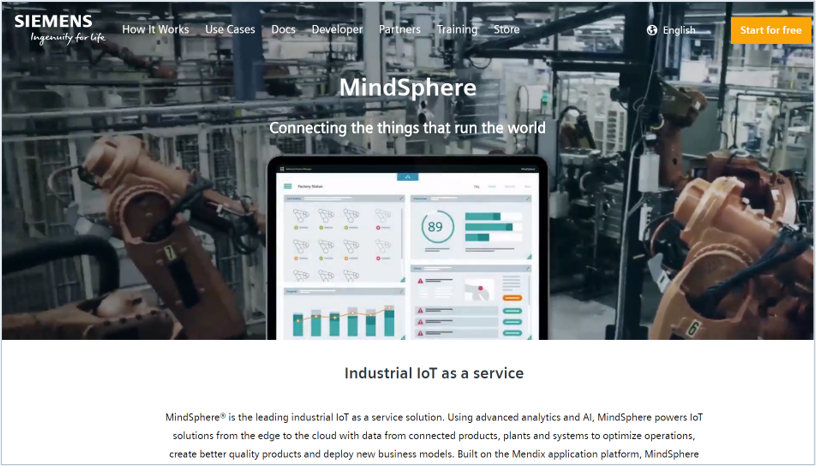 Why Mindsphere?
Strengthening the digitization strategy
It helps manufacturers who are already realizing the many benefits of IoT take the next step on the path of digital transformation by creating powerful and targeted applications. These applications are key to the development of new business models and products, such as the SAAS offering.
Identify the main causes of production and quality problems
It continuously collects and analyzes real-time machine condition and performance data to identify the root cause of production and quality issues. This way, you can predict the best time to service machines with the right frequency and minimal cost before unplanned downtime occurs.
Secure sending and storage of IoT data
It includes all the features you need to connect your entire system to MindSphere, securely send and store Internet of Things (IoT) data, and visualize and analyze connected machines.
Identify trends and changes in time series data
Goal tracking
Compare real-time KPIs with established baseline patterns to help ensure that the goals of the identified assets are consistently met.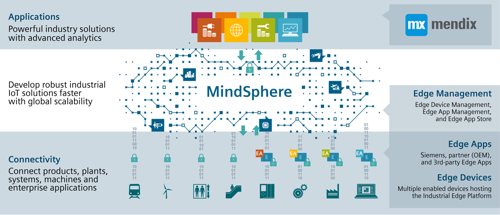 Více o Mindsphere:
MindSphere Digitalize and Transform
MindSphere Analyze and Predict
MindSphere Connect and Monitor