Since 2016, we are a Solution Partner of Siemens Digital Industries Software, which is currently one of the leading producers of industrial software and is the main initiator of business digitization known as Industry 4.0. As part of this strategy, Siemens Digital Industries Software offers a comprehensive portfolio of software programs that underpin the digital innovation platform. TechSim therefore focuses on the Simcenter platform.
Industry is changing… Start in time. The digital transformation of the industry puts increasingly higher demands on the complexity of the solutions. The SIMCENTERTM product portfolio enables the interconnection of mechanics and electronics, incorporating the latest materials and technologies and designing new designs in one platform, thus accelerating the overall product development time. Virtual twins obtained through the SIMCENTER™ platform lead to better prediction of prototype behavior at an early stage of development.
SIMCENTER™ combines system simulations, CAE simulations and testing hardware to guide you to optimal designs and innovations quickly, reliably and painlessly.
Optimization of complex systems in the design part of the project.
Multidisciplinary 3D model solutions in a unified environment.
Connection of testing HW and SW for measuring and processing of multiphysical data.
Design exploration - optimization of complex systems independent of used software.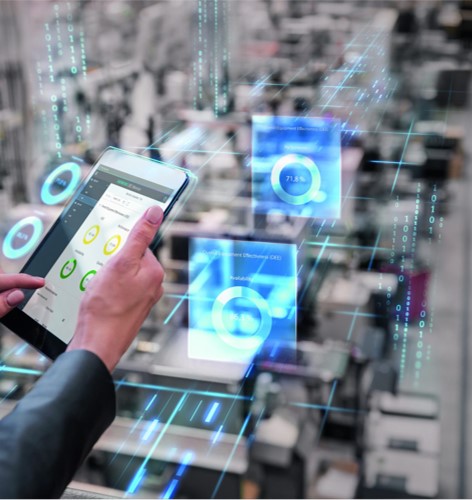 Solutions for streamlining your IoT adoption in the industry