1D CFD software Simcenter FloMaster is a convenient tool for modeling and analyzing complex piping systems of any scale.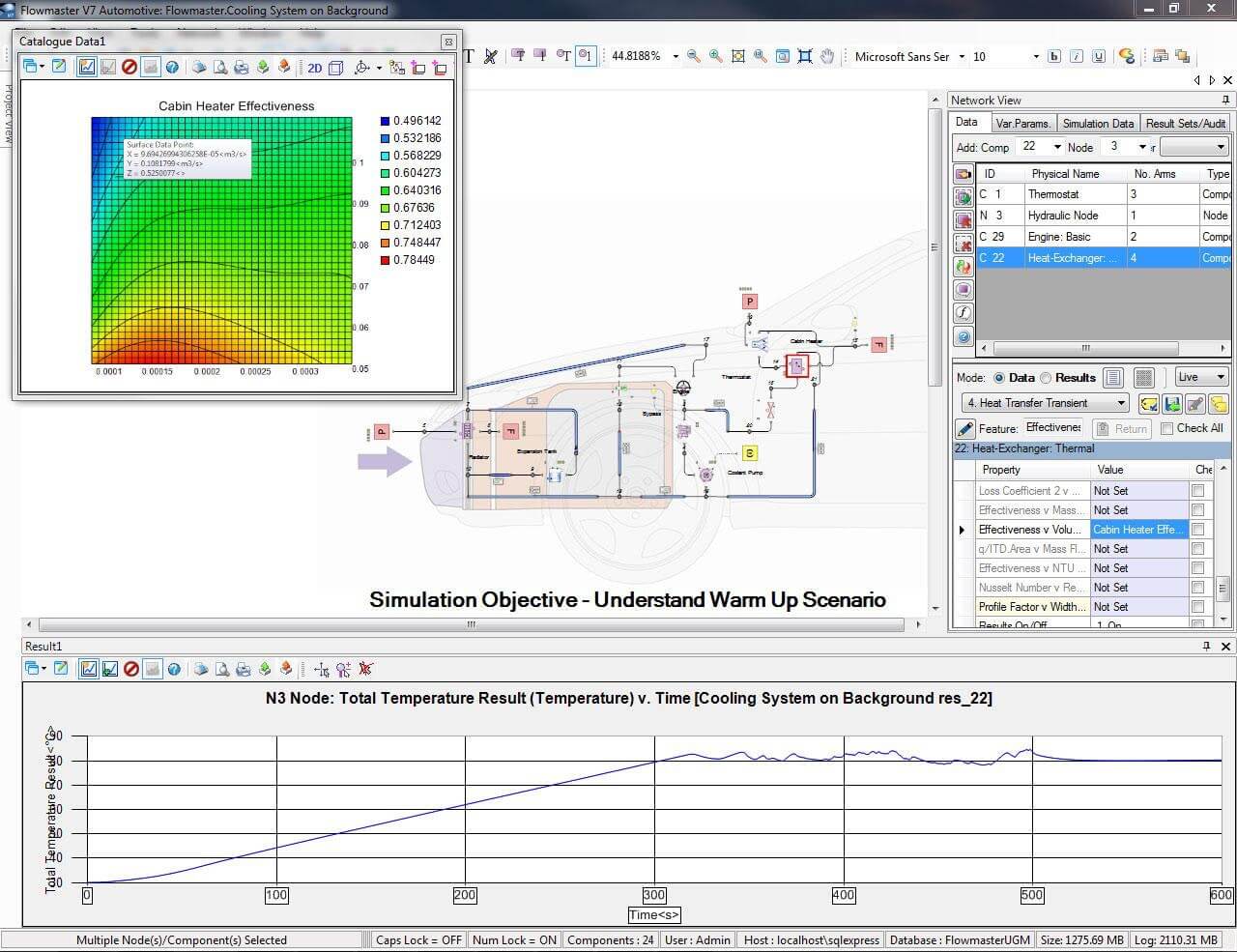 Simcenter FloMaster helps engineers monitor changes in pressure, temperature and flow throughout the system and understand how different design alternatives behave, how large component sizes affect, or how operating conditions affect overall system performance.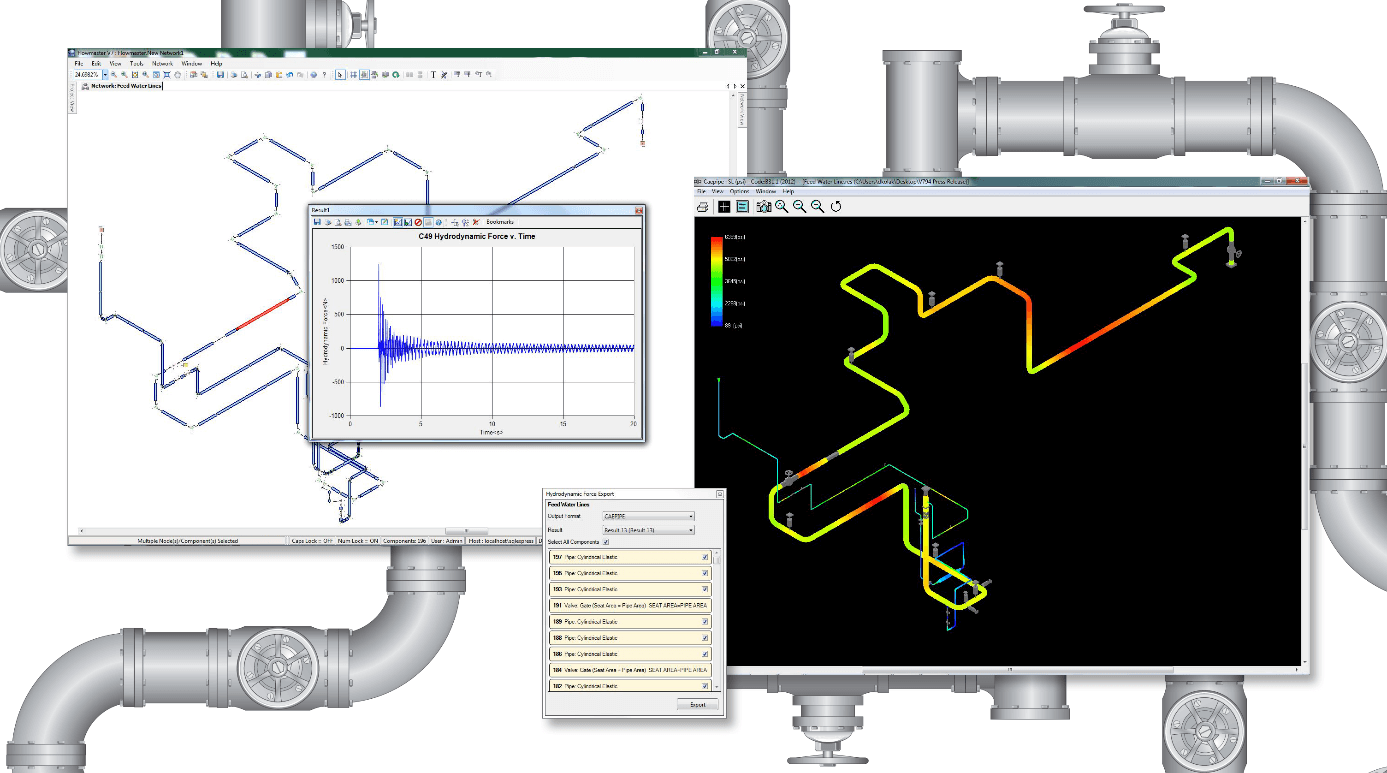 Why Simcenter FloMaster?
Powerful transient solverSimcenter FloMaster enables both steady-state and transient analysis to calculate heat transfer. Pressure losses, temperatures and flow rates of the entire system can be simulated. Models in an extensive component library based on empirical data can be easily modified to accommodate specific user requirements.
Open and extensible environmentModels can be tailor-made. The open API environment makes it easy to link to in-house codes, CAE analysis, manufacturing and optimization tools. Functional Mock-up Interface (FMI) enables export and co-simulation with CAE software.
Rapid system optimizationThe "Experiments" feature provides the user with the ability to perform rapid "what-if" analyzes of thermo-hydraulic systems. Latin Square or Monte Carlo algorithms are included in the program.
1D-3D Model Creation Using CAD2FM, Simcenter FloMaster models can be automatically created from 3D geometry created in NX, Solid Edge, CATIA, Creo and Solidworks software, reducing system creation time. It is also possible to include 3D CFDs from Simcenter FloEFD into the created 1D system, which results in increased accuracy of the whole system behavior.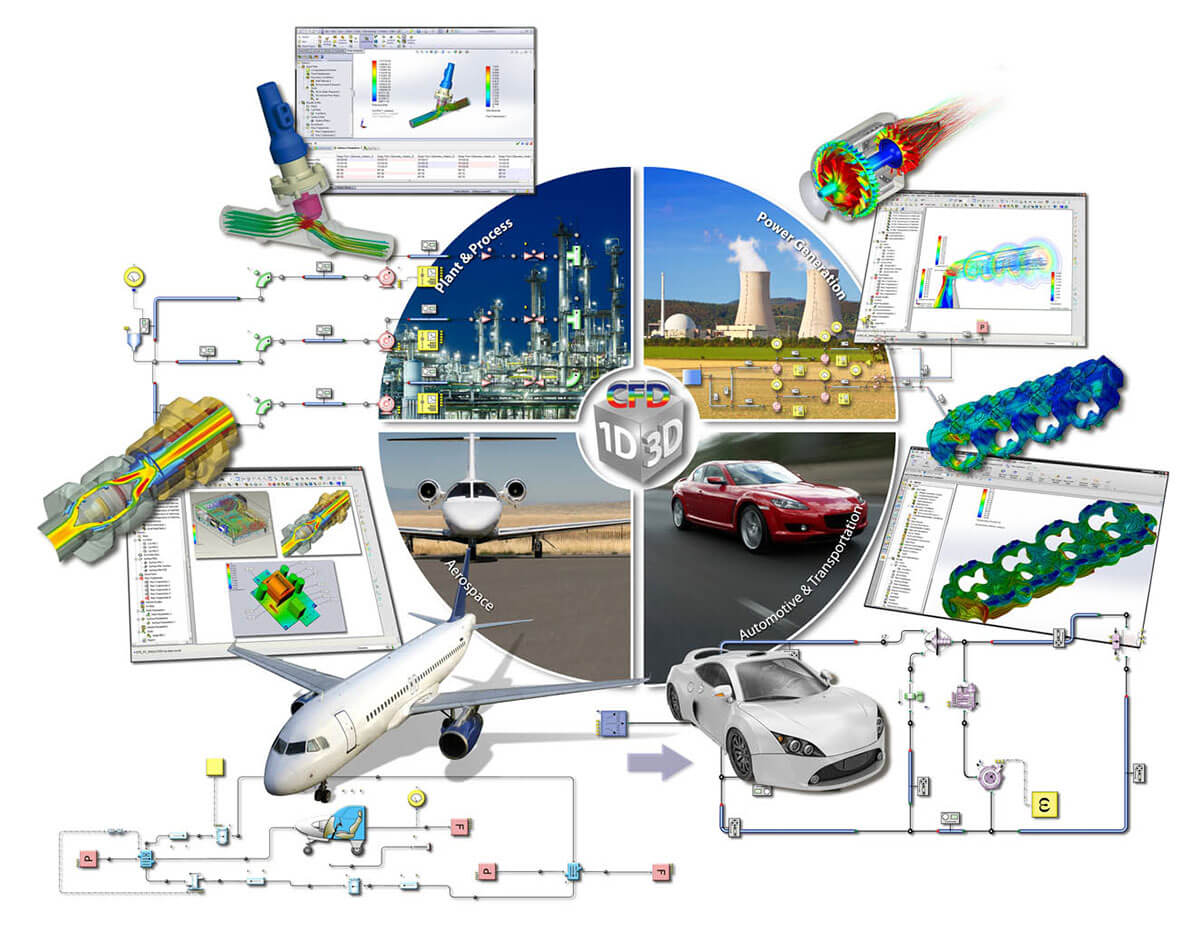 More about Simcenter FloMaster: Simcenter FloMaster FactSheet
Wondering who uses Simcenter FloMaster in the world?