The principle of the ORC energy unit is the cycle of a steam engine, where the working substance is an organic medium that receives heat from an external source into a closed loop. The device converts thermal energy into mechanical work, which can be used to generate electricity or to drive other devices (eg cooling compressor). The working medium undergoes phase changes during the cycle.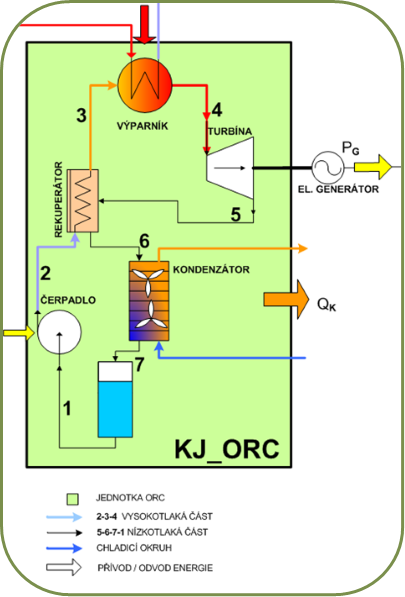 The most commonly used refrigerants as a working medium are those that allow the use of low-potential heat from any energy source, both from the primary source and the waste heat. Then it is a renewable resource with zero emissions and universal use.

You can read about the current development of ORC units on our blog.

More information about our ORC unit here.