The robust and modular design of the Simcenter acoustic camera can be used for a wide range of applications in identifying noise sources over a large frequency range, both in the near and far acoustic field. Results are instantly visible online and easy to interpret or share. For further processing, the hardware can be easily combined with Simcenter Testlab.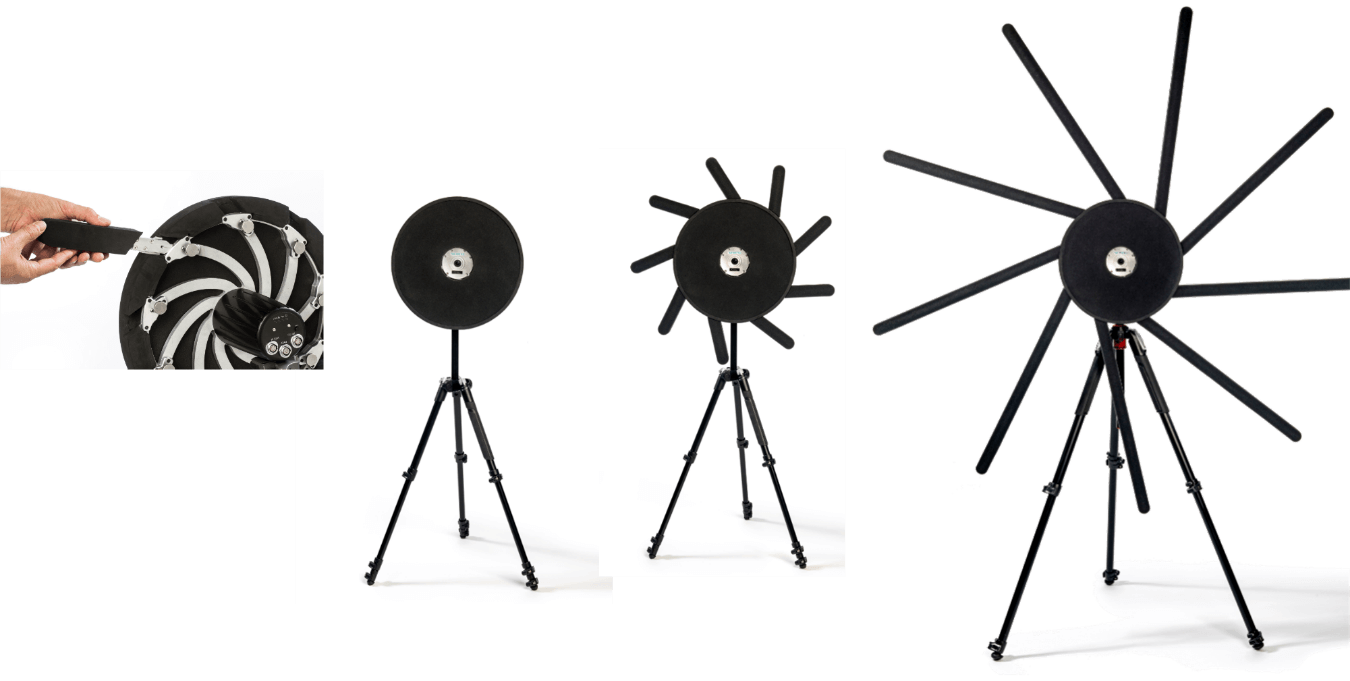 All electronics are integrated directly into the acoustic camera. The connection to the software is done using one cable. The distance to the measured object is calculated automatically.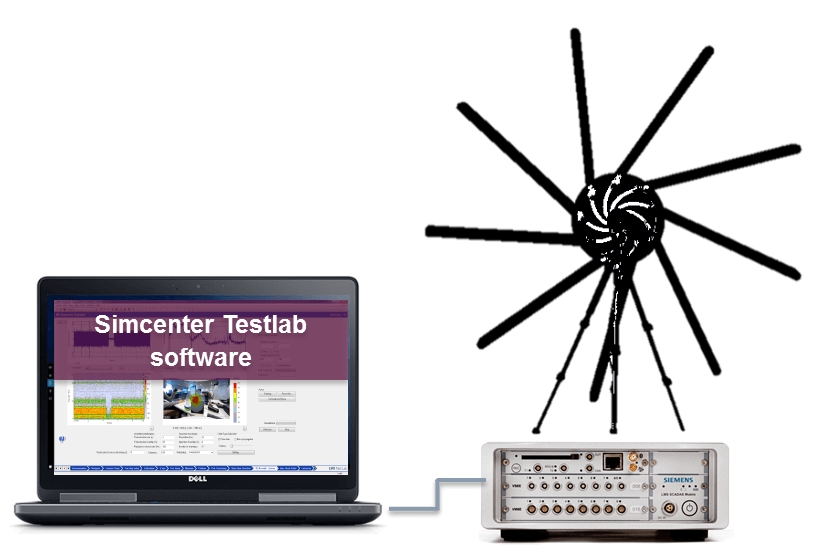 Why Simcenter Sound Camera?
Robustness
The digital microphone array (MEMS) with integrated electronics can be connected directly to the PC with a single cable. No interface required. The camera can be used in a wide frequency range of 50–20 kHz.
Versatility - easy to expand microphone array
The microphone field can be enlarged with additional arms to optimize measurements for near and far objects. The wide-angle lens allows the entire subject to be viewed at close distances.
Real-time noise localization
Changes in frequency ranges, averaging of values ​​and changes in display are done instantly, in real time.
Easily create reports
Measurement results can be saved as video and video and commented.
Connectivity with Simcenter TestLab
To evaluate and test various measurement scenarios such as engine speed-dependent startups or sound quality studies, the audio camera can be easily connected to the Simcenter TestLab software.
Improved spatial resolution
Improved low frequency measurement functions (iNAH, Deconvolution) allow quantification of source power and estimation of its contribution to overall noise.

More about Simcenter Sound Camera: Simcenter Sound Camera