Simcenter Soundbrush offers a user-friendly, easy-to-configure plug-and-play noise measurement solution. It is a compact all-in-one solution that lets you instantly visualize the sound intensity in 3D.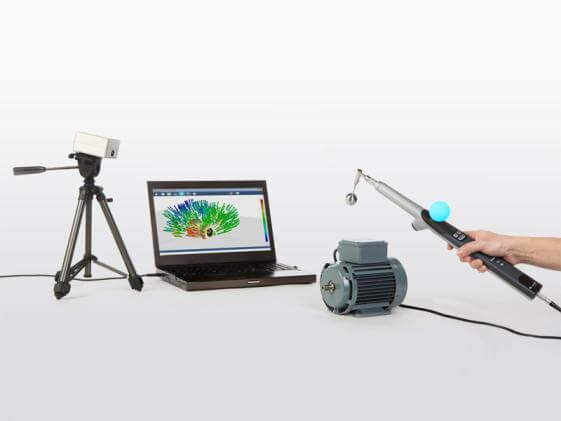 Noise measurement using the Simcenter Soundbrush results in a detailed, instantaneous definition of the noise source including sound intensity values, sound propagation direction and sound power values..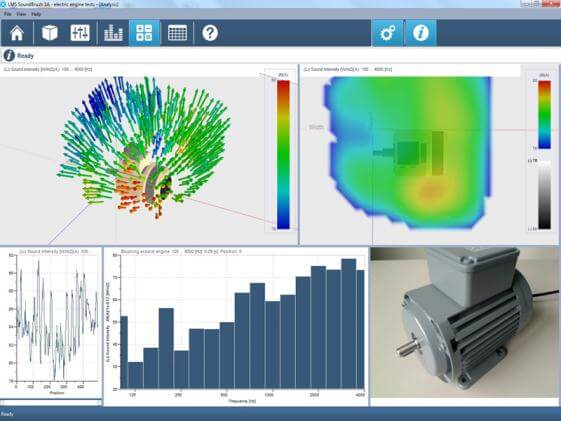 Why Simcenter SoundBrush?
Plug-and-play
Simcenter Soundbrush can be connected via USB for easy hardware startup.
Real time measurement of acoustic intensity vector
Visualization of measured data takes the form of 3D acoustic intensity vectors
Possibility to scan the whole object
Thanks to easy manipulation it is possible to scan the whole measured object (360 °). Measurements can be made from multiple locations - one camera in multiple positions.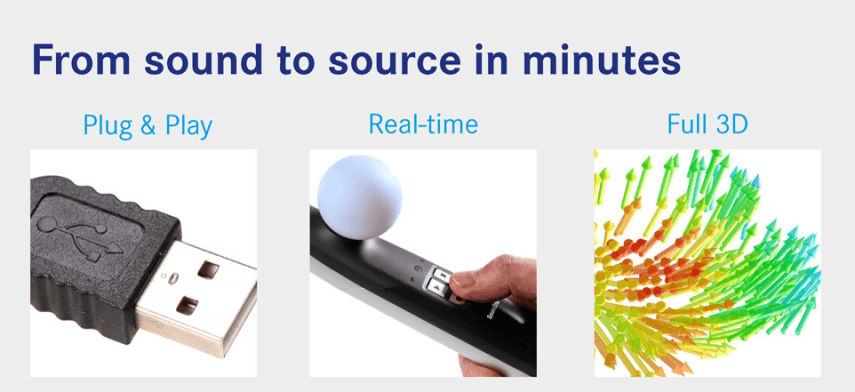 More about Simcenter SoundBrush:Simcenter SoundBrush