Simcenter 3D Sound Camera
The robust design of the Simcenter 3D acoustic camera can be used for a wide range of applications in identifying noise sources over a large frequency range. For further processing, the hardware can be easily combined with Simcenter Testlab.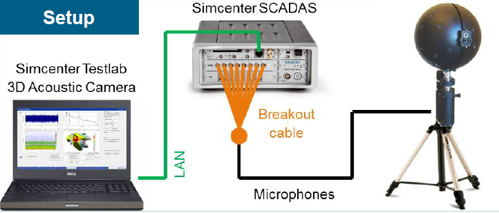 All electronics are integrated directly into the acoustic camera.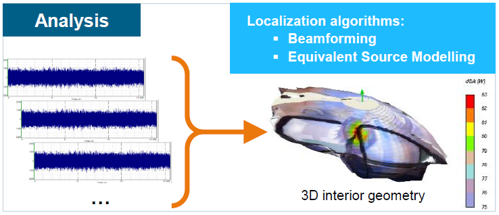 Why Simcenter Sound Camera?
Solid sphere array with 36 or 54 microphones
Best-in-class accuracy withhigh directivity and high dynamic range
Geometry scanning
Physical source positions taken into account during back propagation
Wide frequency range
Accurate in both low and high frequency ranges via combined Beamforming and ESM approach
Batch processing &reporting toolbox
Deliver and share source localization insights more efficiently
Connectivity with Simcenter TestLab
To evaluate and test various measurement scenarios such as engine speed-dependent startups or sound quality studies, the audio camera can be easily connected to the Simcenter TestLab software.