Supporting a large number of analog and digital converters, Simcenter SCADAS hardware is the optimal solution for acoustic, vibration and life testing. It is easily integrated into Simcenter TestLab. In this connection, the correct settings for accelerated tests can be easily found.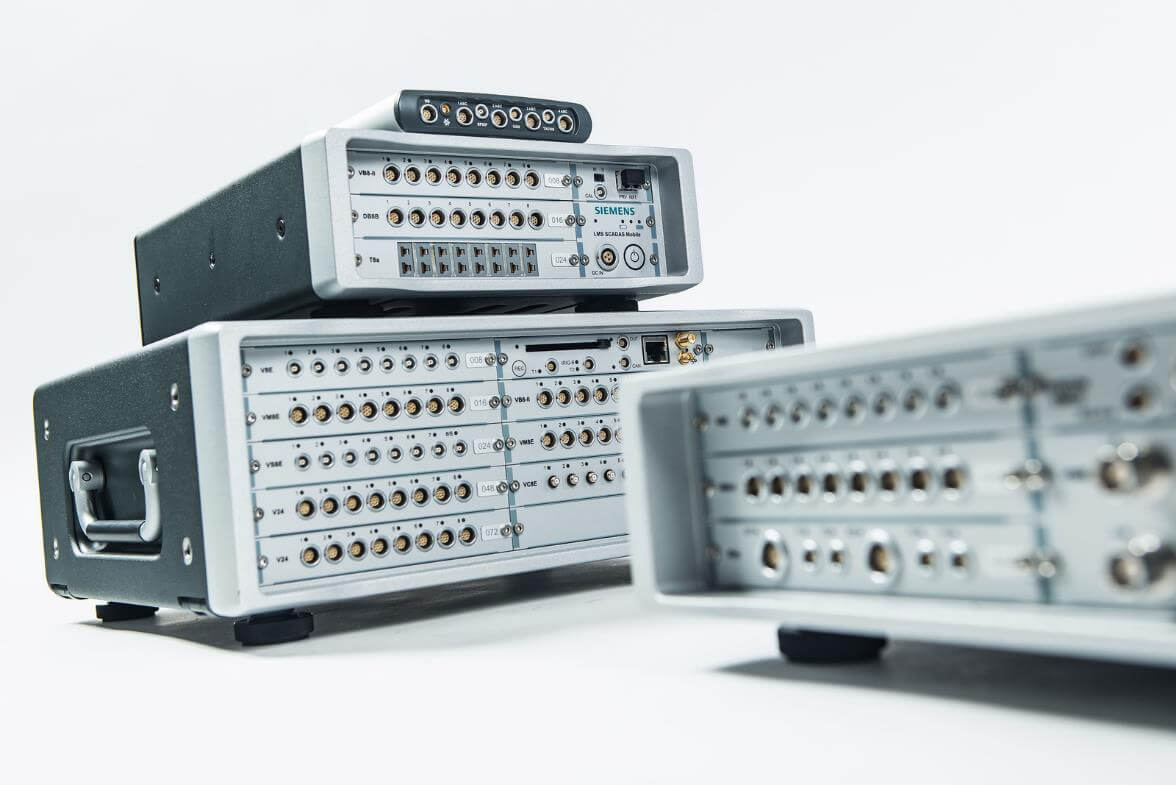 The Simcenter SCADAS hardware family enables both laboratory and field testing. It offers a portable hand-held solution, portable mobile units, autonomous intelligent answering machines and a high-channel data acquisition system for multi-physical measurements.

Why Simcenter SCADAS?
Autonomous data recording
When testing in the field, it is advantageous to record measured data without a PC. The Simcenter SCADAS hardware recorder operates independently as a smart device controlled by a wireless tablet, or can be connected to a PC by default.
Field testing
In the Simcenter SCADAS portfolio, you can select a unit designed for field data collection. It allows measurements with a high number of channels in demanding test conditions. The design of the bus is as close to the sensors as possible, saving wiring costs, improving signal quality, and facilitating faster test setup.
Multiphysical testing
The bus configuration can be selected according to the type of testing. A wide range of input modules support a wide range of converters and the ability to modify signals to combine analog and digital signals. Simcenter SCADAS enables simultaneous measurement of vibrations, forces, deformations, displacements, temperature, sound, torsion, pressure, CAN, GPS and more.
Pass-by-noise hardware
Passing noise testing is a demanding engineering task. With increasing pressure to reduce noise and updating standards, it is an essential application in testing. Siemens provides a comprehensive offering to address this challenge, including hardware for measuring exterior and interior noise, tools to speed up the vehicle certification process, and software for advanced acoustic tools to predict acoustic behavior in transit.

What all products belong to the Simcenter SCADAS family?

Simcenter SCADAS LAB
A rack-mounted, high-performance lab solution that offers independent data collection by number of channels and highly reliable and high-speed performance. It is suitable for modal measurement of high frequencies, ground vibrations of aircraft, acoustics or testing of turbines.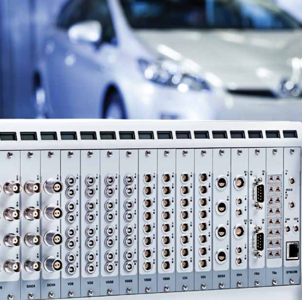 Simcenter SCADAS MOBILE
The hardware is designed for productive testing and covers all selected applications focused on noise, vibration, durability testing and multiphysics. The hardware is typically robust and reliable in design, which is portable and allows for efficient data collection.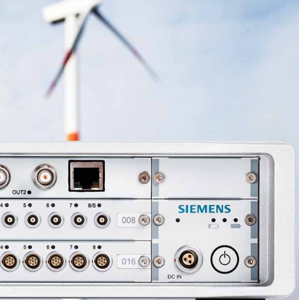 Simcenter SCADAS RECORDER
It is an intelligent system for recording data without a computer. It can be used alone, as a smart tablet-controlled recorder or as a front-end system for field and laboratory applications.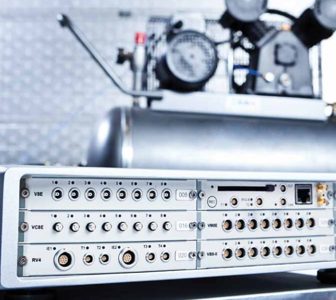 Simcenter SCADAS XS 
It is a hand-held sample for noise and vibration testing. It provides ideal size, flexibility and measurement performance for optimal mobility and comes with tablet applications that enable mobile diagnostics and troubleshooting, even for the experienced user.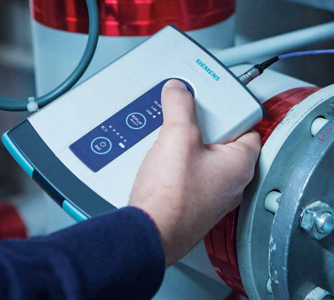 Simcenter SCADAS Satellite systems
The hardware is designed for measurements with a large number of channels in harsh testing conditions. The distributed architecture puts data digitization close to sensors, saves on cabling costs, quality signal quality, and helps speed data setup and processing.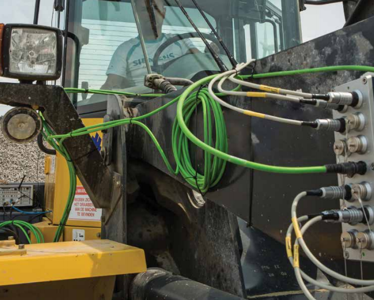 More about Simcenter SCADAS: Simcenter SCADAS