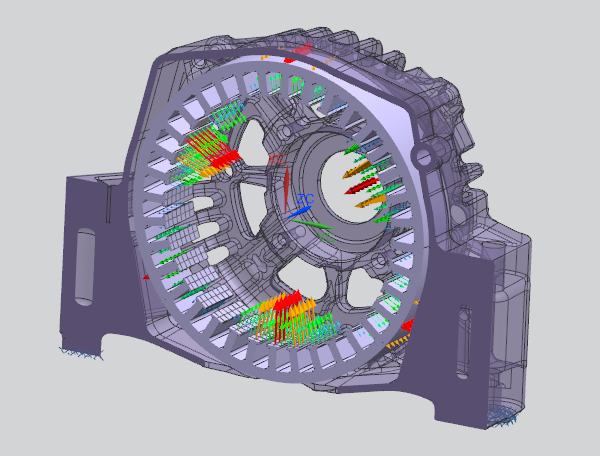 Analysis and optimization of electric motor
The aim of the analysis was to assess the electric motor in terms of efficiency and power. Results of the analysis was the electric motor efficiency map, detailed description of its behavior at defined operating points (torque ripple, magnetic induction and loss distribution) and determination of critical motor parts were determined. After the analysis we have done the optimization of the critical parts of the elekctromotor.
Software used: Simcenter MotorSolve, Simcenter Amesim.