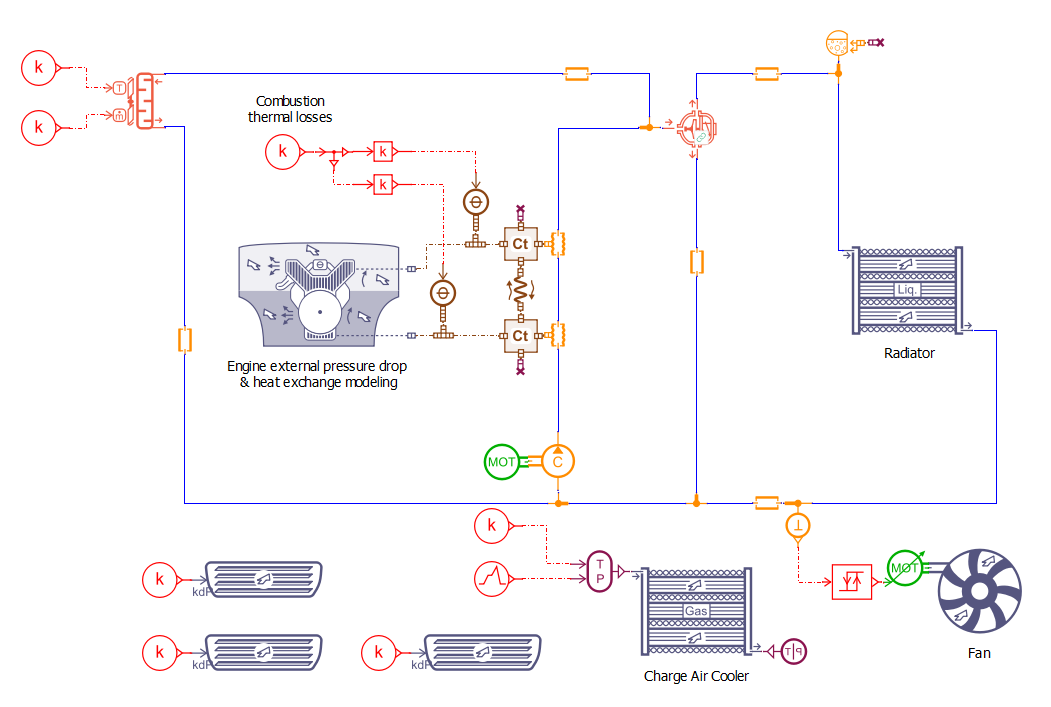 System simulation of the vehicle cooling circuit
In order to optimize cooling performance, a 1D model has been created incorporating a complete vehicle cooling circuit. To achieve the real behavior of the model, all heat exchangers in the engine compartment were included in the analysis and the interaction between them was given by their full or partial overlap. Calibration of the model was performed on the basis of experimental measurement of characteristics of individual heat exchangers, which was ensured in cooperation with a partner company. The model was then validated on the basis of data from standard tests performed by the manufacturer. Based on the results of the analysis, specific changes to the configuration of the heat sink location have been recommended leading to more efficient heat removal.
Software used:Simcenter Amesim
What else could you be interested in?