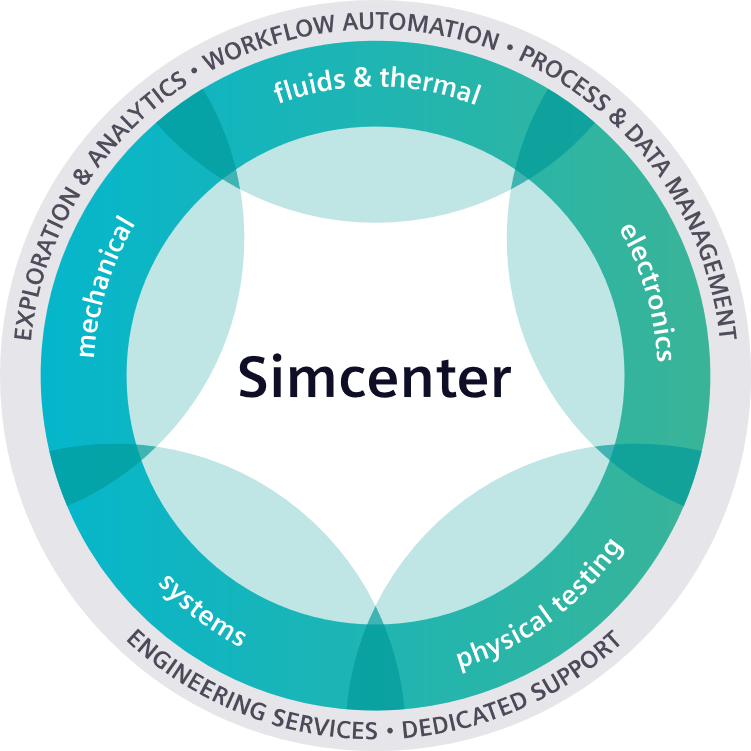 Simcenter portfolio: Why was it created and what is it made of?
29/03/2022
Every industry that looks to the future is driven by innovation. It is trying to beat his competitors. Companies are facing increasing complexity in their products - they make products smarter, combine mechanics with electronics and controls, use new materials or manufacturing methods, and take advantage of new capabilities such as cloud work and IoT implementation.
The motivations for innovation are more personalized and safer products, reduced emissions, reduced waste, less material consumption, improved energy efficiency and operational performance. Product innovation, supported by technological development, is therefore at an all-time high and a corresponding explosion of complexity must be faced.
The situation is complicated by conventional factors such as pressure on development speed, breadth of development, quality and cost. Due to the growing complexity of products, the pressure is still increasing. Trying to avoid complexity is out of the question, as it means limiting the ability to innovate. The goal of innovative companies is therefore to turn complexity into a competitive advantage.
It is for these types of companies that Siemens Digital Industries Software has created the Simcenter portfolio, which aims to help companies accelerate their digital transformation. The complex digital twin is a key factor in this transformation.
What should a digital twin look like?
The digital twin should be comprehensive in that it covers the entire product and production life cycle, and must include a closed loop to ensure that actual product data is fed back into models that are continually improved. It should also cover everything from materials to complete systems and products, including electronics, mechanical design, software, manufacturing, application development, and Internet of Things analysis.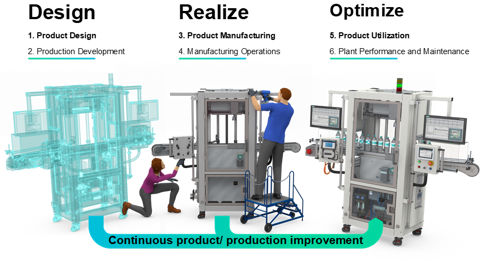 As you spread this idea to your company, you and your teams will face many challenges - technical compromises that may seem impossible to resolve. Development teams are struggling to turn into opportunities caused by new product requirements. Such requirements are, for example: "We want to create a product that is:
- More powerful but greener,
- faster but quieter,
- lighter but stronger,
- thinner but better cooled,
- more complex but faster to market. "
Solving these requirements requires solutions that can help predict and optimize the product - it's what brings the digital twin to life, it's simulation and testing, it's Simcenter's portfolio.
What is the Simcenter portfolio?
Simcenter is a flexible, open and scalable portfolio of the best predictive simulation and testing applications that support customers every step of the way. The portfolio covers a wide range of engineering methodologies including system simulation, mechanical simulation, CFD simulation, electromagnetic and electronic cooling and physical testing. These various areas of engineering are extended to design and analysis of structural design, workflow automation, and process simulation and data management.
Simcenter portfolio customers are supported by highly qualified and experienced employees who provide engineering services, deep expertise and know-how and specialized support.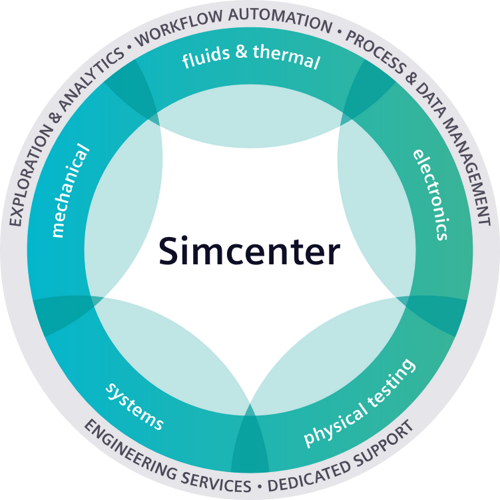 To take advantage of the opportunities offered by digitization and digital twin technologies, companies need to gain simulation and testing capabilities. This ability can be acquired gradually and can be divided into four phases.
Phase 1: Model complexity
One of the first requirements in creating a digital model is the ability to predict / measure behavior / performance in the best possible way. This means capturing any complexity, be it geometry, physics or application environment - all of which can affect efficiency. Greater accuracy leads to more confidence in predictions and thus in decisions.
Phase 2: Explore options
For companies to truly benefit from investing in modeling complexity, they must use these models to conduct virtual experiments. Through systematic and intelligent design space exploration, they are beginning to gain tremendous value from models. Investment in design research is therefore crucial.
Phase 3: Predict faster
As mentioned earlier, traditional pressures on time, cost and quality still apply, although complexity is increasing. Increasing complexity can slow an organization's ability to make the right decisions. Therefore, companies need to find a way to go faster despite the complexity they work with. This can include investments in process capture and workflow automation, cloud, HPC and more.
Phase 4: Stay integrated
As product development becomes more complex, there are more opportunities for disagreement between teams. Development in different functional areas takes place simultaneously. Optimal decisions in one area could prove suboptimal for another and cause development delays or, worse, field failures. Therefore, companies need to mature in the use of solutions that help the team remain integrated in all relevant functions.
These four phases correspond to the areas in which Siemens is investing significantly with the Simcenter portfolio to provide our customers with state-of-the-art solutions.
Simcenter solutions allow you to model complexity from material behavior to the performance of entire systems. This includes coverage of a wide range of physics including structures, flow, electromagnetic fields, motion, heat and many more.
Simcenter includes solutions available for intelligent design research, both standalone and integrated into various simulation software. In addition, Simcenter includes new innovative solutions or generative engineering involving structural and fluid topologies as well as system architectures.
The Simcenter portfolio invests in the development of reduced modeling methods (ROM), workflow automation solutions and artificial intelligence-driven usability improvements.
Investments in integrations within Simcenter and with other solutions are also significant. The Simcenter portfolio exists in an ecosystem that includes many other software applications. This solution is therefore designed to be open and to support industry standards.


 
Using Simcenter brings customers a number of benefits, including the ability to design and build better products, gain earlier performance information, accelerate innovation to help them gain market share, and achieve higher productivity, whether at the individual, team, or organization level.
System simulations
System simulations allow for the rapid creation of physics-based product models in all their aspects, often using predefined libraries. Engineers can link parametric descriptions of subsystems without requiring geometric details, which is very convenient for timely consideration of multiple design attributes during the concept phase. During later phases, these models can be gradually improved. The possibility of real-time calculations extends the use of the solution to validation and verification processes, often in the form of cosimulations, and for system control design.
What programs to choose if you want to do system simulations?
Simcenter Amesim
Simcenter Amesim helps you to virtually assess and optimize the performance of mechatronic systems. Amesim can be used to model and simulate systems for each stage of development. It contains an extensive library of multiphysics components and can be used in real time. It allows, among other things, SIL (software-in-the-loop) and HIL (hardware-in-the-loop) simulations.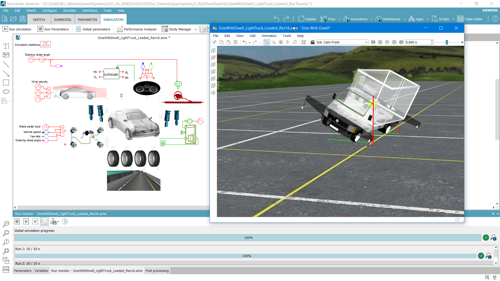 Simcenter Flomaster
Simcenter Flomaster finds its application primarily in complex analyzes of thermo-fluid systems at every stage of the life cycle, from design to operation. Its advantage is an environment that is based on the user experience of engineers. It offers extensive integration into CAD, CAE and PLM systems. The components offered by the program are ready to use and are based on the best correlations. The solver is reliable and accurate for sizing systems and capturing fast transients.
 

Simcenter Prescan
Simcenter Prescan is a physical simulation platform for ADAS and automated control. The advantage is the possibility of using quantified and controlled test conditions and at the same time fast and cost-effective iteration of the design. The goal of using this software is to reduce the amount of work required to bring ADAS and the automated control system to market.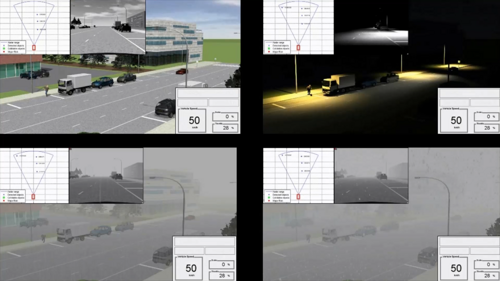 Mechanical simulation
Mechanical simulations apply to all 3D models for which the behavior given by the mechanical properties of the product is important, such as noise and vibration analysis, acoustics, fatigue analysis, multi-body dynamics and impact simulations. The technologies used are usually based on the relevant physics and may include finite element analysis (FEM), boundary element analysis (BEM), multi-body dynamics (MBS) and the like. Engineers primarily use mechanical simulation during the detailed design phase to study and predict how the product will behave in reality.
Simcenter 3D
Prediction of mechanical behavior of products for different types of physics is possible in Simcenter 3D. The solution is suitable for complex tasks. The interface is pleasant to use because it is based on a standard engineering look. A large number of physical disciplines are integrated in the program and multiphysics problems can be performed very efficiently. The advantage is a seamless connection with CAD and data management. Ease of use ensures the scalability of the program from experts in a particular field, through general calculators to the design department.
Simcenter 3D can also be used for electronics calculations (high-frequency electromagnetism), where direct connection with CAD geometry is a great advantage.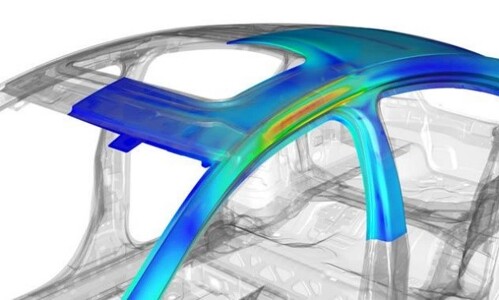 Simcenter Femap
Simcenter Femap is the right solution for creating, editing, and importing / converting finite element models (FEAs) that focus on complex products or systems. The FE solver is network-oriented and contains a wide variety of tools that can be used for this purpose.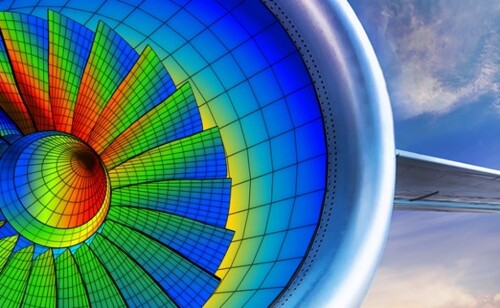 Simcenter Madymo
Simcenter Madymo is a narrowly focused software that you will use if you are interested in analyzing and optimizing passenger and pedestrian safety. It is an explicit solver of dynamics of multiple bodies and an explicit solver of finite elements. It contains a CFD solver for airbag gas dynamics. It is therefore possible to fully model seat belts and airbags. The program has a built-in scanning and control function.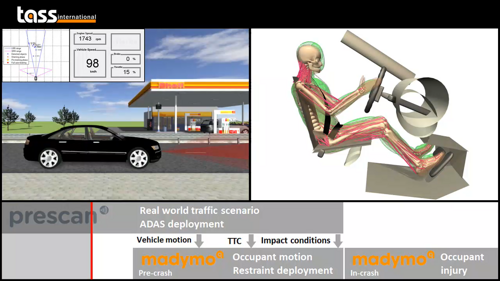 Simcenter Magnet
If you want to accurately predict the performance of electromagnetic and electromechanical devices of any complexity, then Simcenter Magnet software may be a suitable solution. The program can be used for electromagnetic-thermal simulations, electric field simulations, magnetic material properties can be modeled. The software includes smart network refinement. It is possible to simulate any electromagnetically induced motion with the support of multiple moving bodies.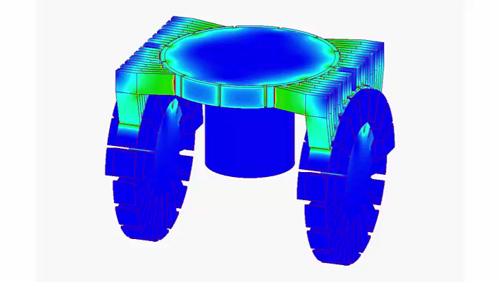 Simcenter SPEED
Simcenter SPEED is suitable for a rapid analytical method in the initial dimensioning and design of electrical machines. You have the results almost immediately, it has pre-set experiments for power analysis and torque and current density trade-off analysis. It is possible to do an engine cost analysis. Allows export to Amesim Simcenter.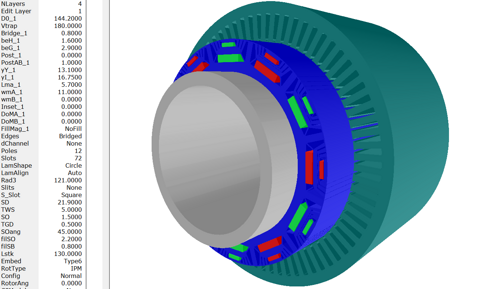 Simcenter Motorsolve
Simcenter Motorsolve is here for accurate automated power calculations based on FEA-based electrical machines. The program includes pre-set experiments for performance analysis. It is possible to perform coupled electromagnetic-thermal simulations. Nonlinear material modeling and export to Simcenter Flomaster and Simcenter Amesim is possible.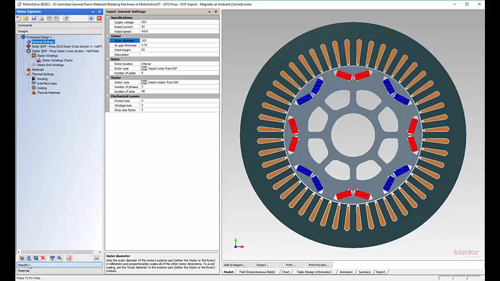 Flow and thermal simulations
Computational fluid dynamics (CFD) enables detailed simulations of applications where the complex behavior of fluids and gases and their interactions with many other physicists play a role, such as various flow simulations, aerodynamics, thermal analysis, but also electrochemistry and more. Most solutions in this area have a strong connection to the finite volume method. CFD-based simulations can be used at various stages of the development cycle - from early design research to detailed validation.
 
Simcenter FloEFD
FloEFD can be defined as CAD-embedded computational fluid dynamics (CFD) for designers for multi-purpose thermal and fluid flow simulations. The program includes fully automated networking for complex geometries. The solver is then accurate and very robust. It is possible to directly survey the design space in the software.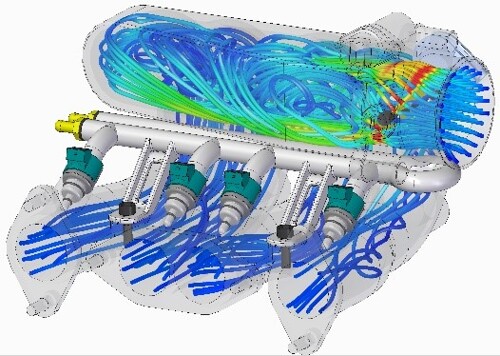 Simcenter STAR-CCM+
Simcenter STAR-CCM+ can be defined as multiphysics computational fluid dynamics (CFD) for simulating real-world products. The software is ideal for multiphysics flow tasks. Complex geometries can be processed precisely in it, and physical models are then highly believable. The program includes fully integrated automated workflows from CAD to results processing. The software has an integrated design space survey option.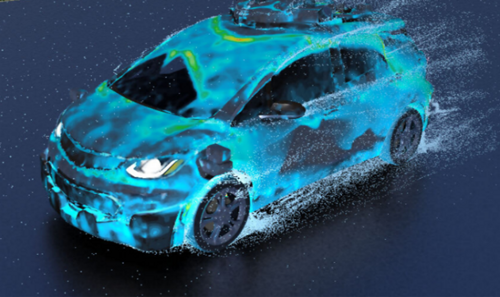 Simcenter Culgi
Simcenter Culgi is a tool that can be used to design and use new materials in the early stages of development using multi-scale computer chemical simulations. The program can use quantum chemistry, molecular dynamics, coarse-grained simulations, mesoscopic modeling. It is possible to simulate polymer, solution and multiphase systems.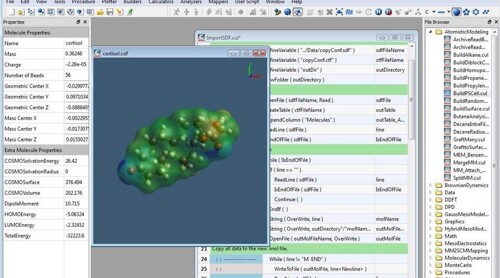 Simcenter SPH Flow
Simcenter SPH Flow enables fast and automated analysis of complex applications with transient flows and motion, opens up acceleration of the time needed to get results and allows a faster pace in innovation. It is a fast and robust networkless CFD solver. It models the fluid-fluid interface very accurately. It has a fully integrated automated workflow from CAD to solution.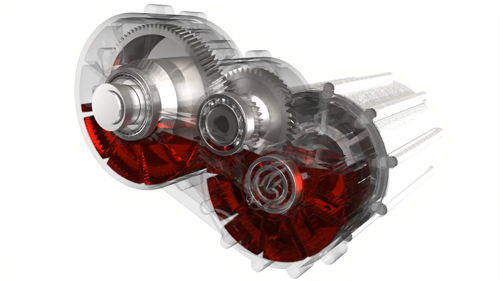 Simcenter Battery Design Studio
Simcenter Battery Design Studio is a virtual cell design platform for predicting Li-ion battery performance. It is possible to take into account the size of the articles and their costs. The models include chemistry, virtual testing and battery aging.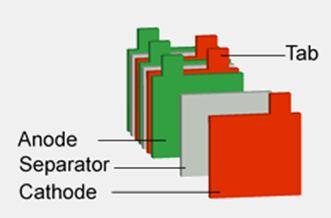 Simcenter Flotherm Flexx
Simcenter Flotherm is a suitable tool for creating thermal digital twins (from MCAD or EDA designs). It is used mainly by thermal engineers. Electronics supplier libraries and automatic networking are a matter of course. You can perform parametric optimizations within the software.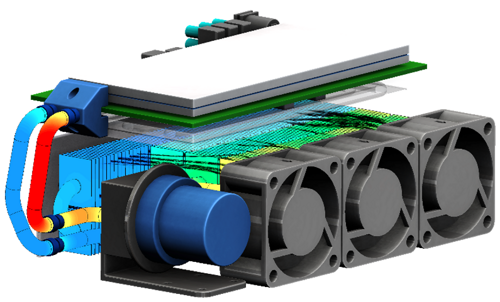 Physical testing
Physical testing combines data acquisition hardware with analytical software to study product prototypes. These solutions play a key role especially in the later stages of development in the verification and validation processes, for correlation and updating of models, troubleshooting and certification. But also during earlier phases, testing is essential for comparing existing products and setting goals, validating components, and determining parameters related to unexplored areas of structural design, such as new materials and technologies.
Simcenter Testlab
Simcenter Testlab covers a wide range of testing needs with a complete set of acquisition, analysis and modeling software. It is suitable for testing acoustics, durability, dynamic environmental testing, transfer path analysis, MBST (multi-based system testing), testing of rotary machines and structural dynamics.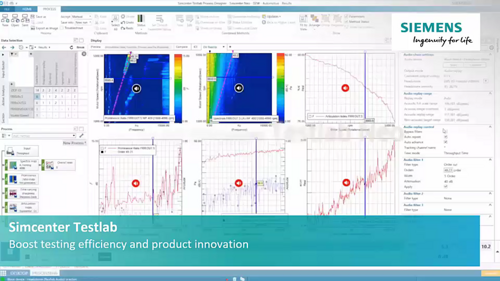 Simcenter Micred
Simcenter Micred is a suitable tool for assessing, characterizing and testing the thermal properties of components, semiconductors, materials and LEDs. It has automated semiconductor package quality testing. It is possible to perform combined active power cycling and assess the thermal structure. With Simcenter Micred, the thermal conductivity of the material can be tested and combined LED testing can be performed.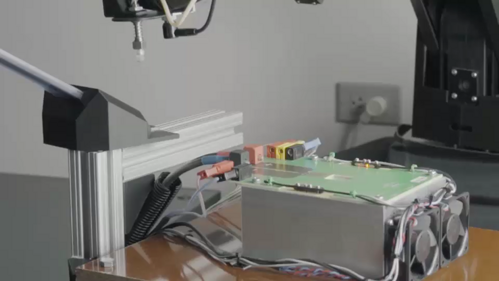 Simcenter Anovis
Simcenter Anovis is a robust and reliable end-of-line testing solution. It can be used, for example, for testing internal combustion engines, gearboxes, electric drives. It is mainly used as an output quality control that focuses on vibration and / or noise.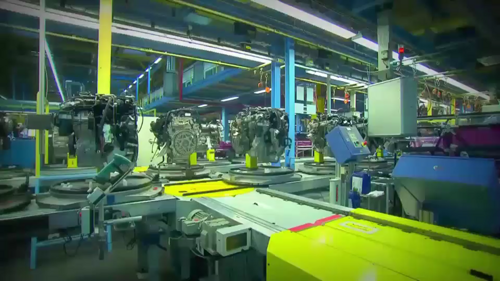 Simcenter SCAPTOR
Simcenter SCAPTOR helps accelerate the development of data-based multi-sensor Autonomous and Advanced Driver Assistance Systems (ADAS). Autonomous data collection and data collection from ADAS sensors is recorded, stored, analyzed and raw data can be played back. Measurements include radar, lidar and high resolution cameras. The vehicle recording is recorded continuously, the original is retained and is uncompressed.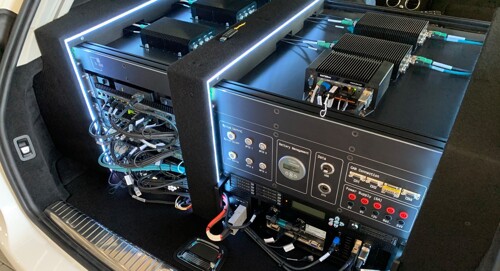 Design exploration and analysis
Multidisciplinary design research and data analysis enable engineers to take full advantage of their simulation models in their search for an exceptional product by enabling extensive parameter studies in an environment that includes inputs from a variety of sources such as simulation, testing and in-service product behavior. All this can be done in an automated way, with optimal use of available computing resources and supported by efficient search algorithms. In this way, engineers can quickly discover new designs, optimize performance, and improve the robustness of their solutions.
HEEDS
If you want to support innovation through automated workflows, optimization and design space exploration, then HEEDS is the right solution. Intelligent design space exploration uses four basic technologies: process automation, distribution of required computing power, efficient solution search, and advanced insight into results.