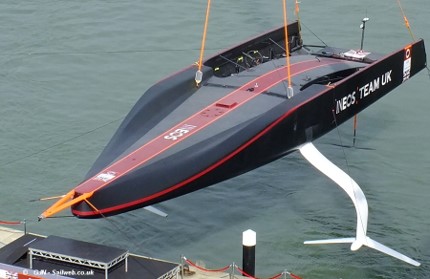 Have you heard of the OptiAssist solution for Simcenter 3D?
30/07/2021
You may not have missed the fact that our portfolio includes, among other things, the OptiAssist product. It has been used by Sonnenwagen,
D2H Group
, University of West Bohemia or
Ineos Team UK
.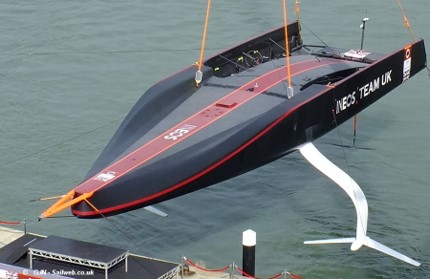 GLOBALLY USED OPTIMIZATION TOOL
Matthew Hicks, Director of Engineering at D2H, said: " "We have had a number of structural composite projects and we have undertaken those analyses and the optimisations in a much more manual approach. As those systems get more complex, an increasingly automated approach to that optimisation would certainly help us and our clients deliver these projects with a much quicker turnaround". They do not hide the fact that a very important fact in the decision-making was the possibility of implementation directly into NX / Nastran, which they use in the company, which meant a smooth start to using OptiAssist.
Dave Jonson, team development leader at INEOS TEAM UK, who leads international sailing competitions, has a clear view of the simulations: " Simulation is absolutely playing a key role in developing the boats. The more concepts that we can cycle through and evaluate, the more value that adds. "Of course, this approach gives them a significant competitive advantage.
Siemens
has previously written about how they managed to reduce optimization time from day to hour.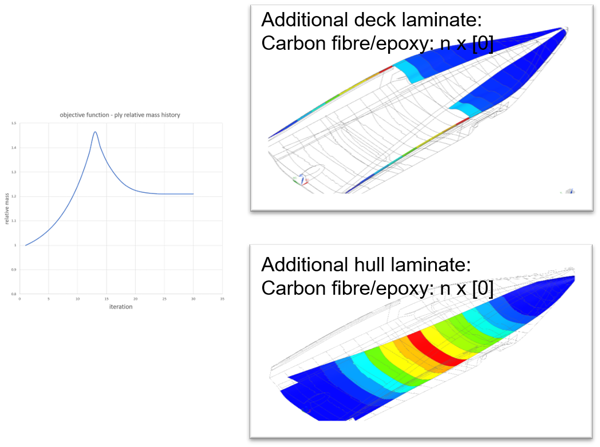 PLATFORM OPENING OPTIMIZATION OF STRUCTURES AT A NEW LEVEL
OptiAssist
s a tool tailored for developers struggling with shell or composite structures from
GRM
.
Design optimization methods are not new, but their acceptance into technical development remains relatively low; they are often used only by "optimization experts". OptiAssist for Simcenter 3D builds on GRM's experience with real-world design optimization applications and provides an interface that guides engineers and allows them to unlock optimization options.
OptiAssist for Simcenter 3D is a fully integrated add-on for Simcenter 3D users, designed to unlock the power of structural optimization with the Nastran Optimization module (SOL200). The goal of OptiAssist is to provide a unified optimization environment that extends the available structural optimization methods and greatly simplifies the entire process.
How can OptiAssist help you?
1) Optimization of material thickness of shell structures (
tutorial
)
2) Topographic optimization of shell structures (
tutorial
)
3) Optimization of free-form shells (
tutorial
)
4) Optimization of composites (
tutorial
)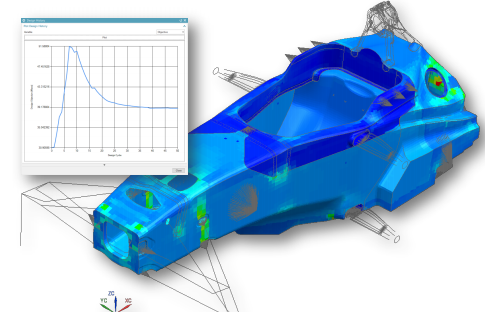 The main benefits of this tool are:
• Reducing the number of iterations and thus shortening the development time of structures
• Taking into account a larger number of design requirements in the calculation
• Smooth tasks in a familiar environment
• Shortening the development time of laminate structures
• Maximize the potential of composite materials  
Brochure to download
here
.