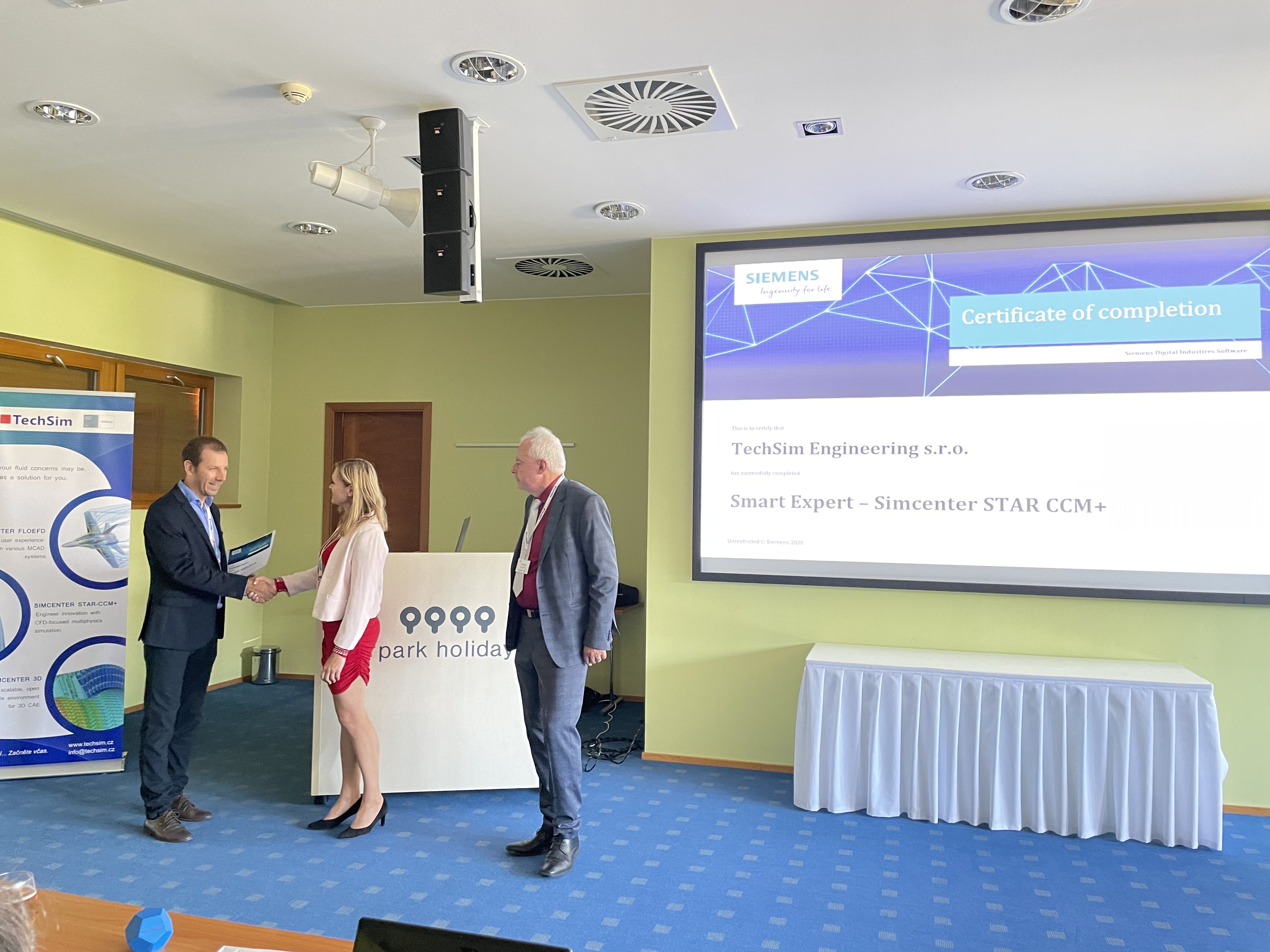 CAE FORUM 2021 conference took place, TechSim becomes a Smart partner of Siemens for STAR-CCM +
08/10/2021
The sixth year of the CAE Forum 2021 conference took place on 15-16 September 2021. We thank all participants for participating in this conference and look forward to seeing you next September.

The conference was focused on:

- practical use of simulation methods in solving problems of flow, structural analysis and heat transfer in industrial applications
- validation of computational methods (experiment vs. computational simulation)
- reduced methods in experimental fluid mechanics
- topological optimizations and 3D printing technologies - metal / plastic

The second day of the conference was dedicated to:

- battery packs and their construction in different applications (which will be the main topic for the upcoming ELMAG Forum 2022)
- innovations in the field of design of traction drives and autonomous systems
- SiC semiconductor elements and their use in power electrical engineering
- IoT - Integrated PCB production process on one platform

In addition, TechSim starts to be the Siemen Smart Partner for STAR-CCM + software.

The 7th CAE FORUM 2022 conference will take place from 13 to 14 September 2022 and we will inform you about the program in time.

If you are interested in presenting your own paper at the conference, do not hesitate to contact us at info@techsim.cz.