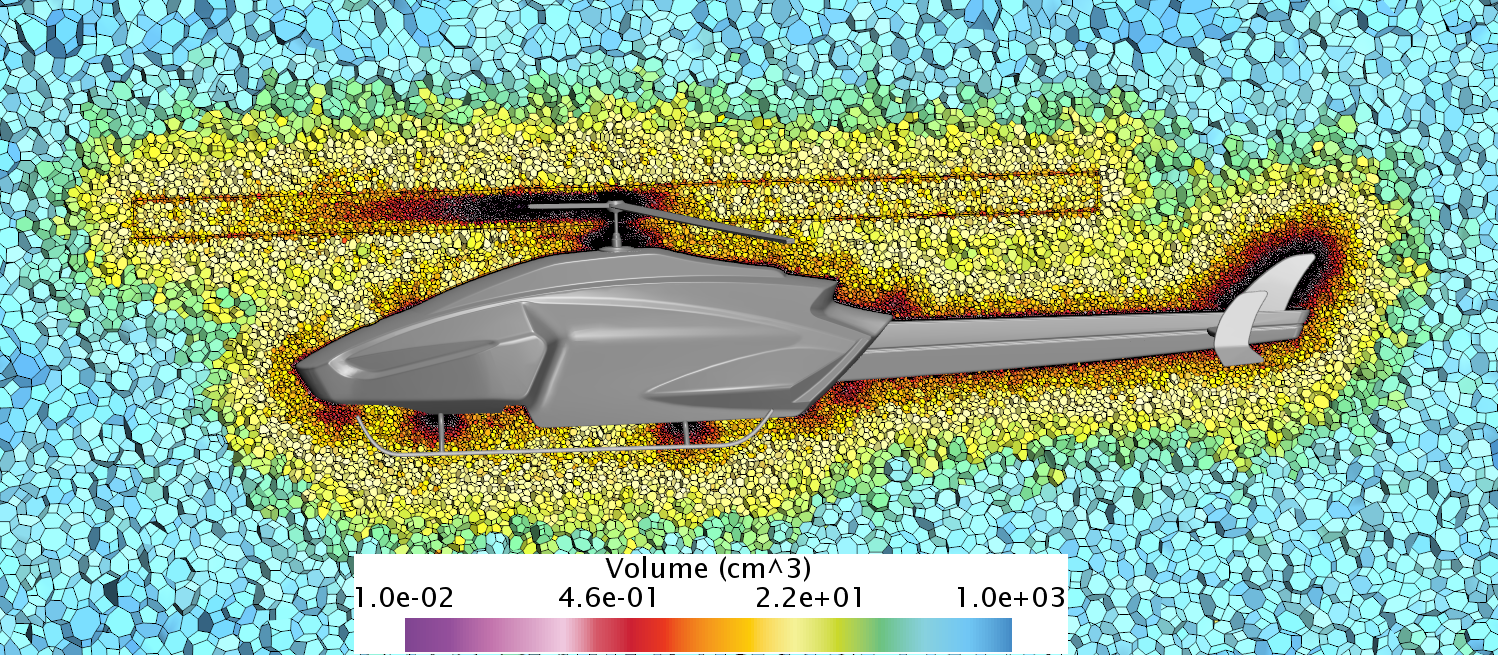 SIMCENTER STAR-CCM+: Meshing
08/09/2021
Easy meshing in simulation software is essential today. This is mainly for 3 reasons:
Increasing the complexity of products

Simulations are performed on detailed geometries that are important for achieving model credibility.

Increasing the influence of simulations in the design of the structure

This change has shortened product design cycles. What it brings is the automation of simulation processes to explore a large number of designs.

Digitization of companies

Within this trend, it is desirable, for example, the possibility of integration into PLM systems or work with current geometry so that prototyping is as fast as possible.
In order to simulate the real behavior of products, it is necessary to work with trusted models and large assemblies…, which brings with it the requirement for high-quality mesh for most applications.

Simcenter STAR-CCM + has a configurable workflow of automatic operations that allows you to quickly create a mesh. It offers a wide range of networking types. Because the environment is integrated in the CAD process and the solver setup process, the simplest process of importing and exporting geometric data is often eliminated. Local wrapping and remeshing are functions that allow you to preserve even the smallest details. To speed up the whole process, parallel meshing is an essential option.
Adaptability of meshing processes
Meshing operations allow a lot of options for what a workflow can look like, so you can create mesh for any application. Standard element types for robust prismatic meshing include polyhedra, hexa elements or tetra elements. Of course, there is also the possibility of sweep the mesh, which are essential for some solvers. The user can combine the types of mesh in the simulation so that the calculation can be performed efficiently.


Easy and simple to use
Easy meshing is mainly due to a consistent environment in which you can do everything from import, necessary adjustments, to networking (and of course running a task).

Full control over the mesh
Global, local, and volume operations allow you to create the right network in the right geometry locations. Because the tools are already intuitively preset, iterations are reduced when creating an accurate mesh. Global operations give you the ability to control the mesh with a very small number of parameters that need to be set. It is then possible to apply local mesh operations to any entity of the model.

 
 
1) Operation "PREPARE"
These operations are primarily used to create the domain that is the subject of the calculation. The most used operations include:
- surface wrapper - allows the creation of sophisticated volumes on uncleaned or incomplete assemblies, can be used for partial wrapping
- partial wrapping - combines the power of wrapping and precise remeshing
- transform - used to modify the location or size of one of the components
- replace part - allows replacement of one or more components and automatic update of the whole assembly
2) "BOOLEAN"
Boolean operations are a powerful tool for manipulating closed areas of bodies. They can be unassembled in series to create a complex set of operations. They can be used on both CAD surfaces and discrete surfaces.
3) "GENERATE MESH"
There is a wide range of operations leading to the creation of a volume mesh.
- automatic mesh generation - creation of various unstructured mesh
- 2D mesh - can be used to get fast results for 2D or axisymmetric tasks
- volume extruder - great for creating domain extensions at the edges of the domain
- directed mesh - sweep mesh in which there is full control over cell sizes

Local modifications
Another advantage of creating a mesh is the possibility of local modification and updating of the surface mesh so as to maximize the efficiency of creating mesh. There is a choice of three methods: triangle, enhanced quality triangle and quad. By default, the "triangle" method is set, which takes the initial tessellation, refines it, divides it and performs the merge. Local mesh has the advantage of changing the mesh only on certain surfaces. This is related to reducing the time required to create a new mesh.


Flexible automation
Every workflow in Simcenter STAR-CCM + can be automated - often such a wokflow is the result of a combination of meshing operations with geometric parameters. Design manager is a tool with which the user can automatically explore design options and find design improvements in a short time.
Efficiency and scalability
Parallelization of networking on a large number of cores leads to accelerated networking even on local resources.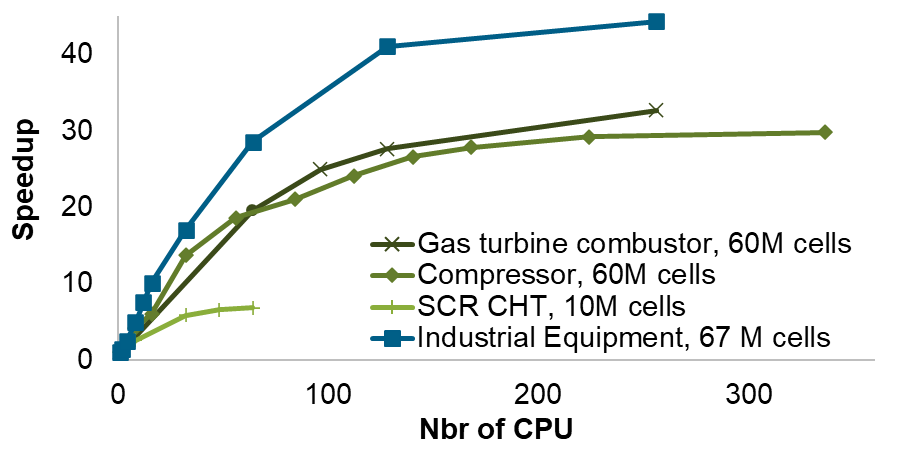 More about Simcenter STAR-CCM+ here.